Many sectors are focused on retail or events, but the team sports sector is unique in that it leans on both streams for income. And despite the upheaval caused by lockdowns around the world, both parts of the industry are thriving and are projected to reach $27.62bn and $32.3bn respectively in 2022.
In this article, we cast an eye forward to the future for the team sports sector in Germany as well as looking at the challenges ahead and how to solve them. 
What does the future look like for sports events in Germany? 
After the shutdown of stadia in 2020 and 2021 caused by the pandemic, the sports industry is predicted to grow like never before in Germany. By 2026, it is forecast that revenue will reach €800 million – a 73% increase from the last year before the pandemic.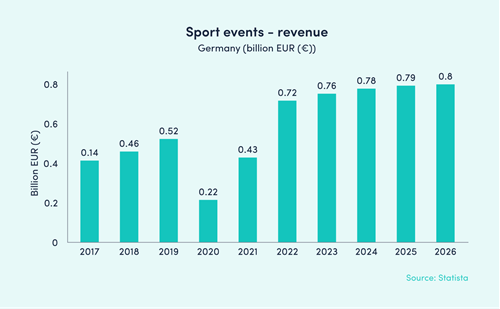 Additionally, the revenue per consumer has been growing over the past few years, and it is predicted that this value will continue to rise.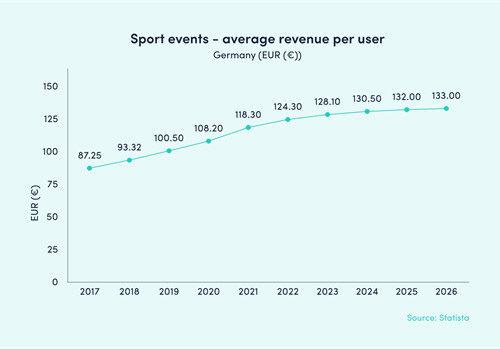 A large part of the change is predicted to coincide with a move toward a model based on subscriptions and memberships in place of general admission sales. However, the change to an emphasis on more engaged consumers comes with its challenges. One of the main issues is dealing with the data required to maintain a close relationship with such consumers. 
And what does the future look like for sports merchandising in Germany? 
Revenue in the sportswear and merchandise sector has grown steadily in recent years, and this growth is predicted to continue at a similar rate to 2025.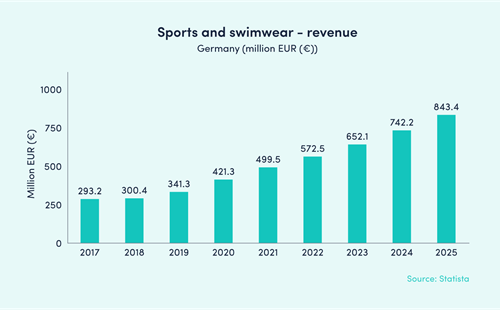 And as with tickets for sporting events, the average revenue per customer is expected to rise at a comparable rate to the other part of the sports industry.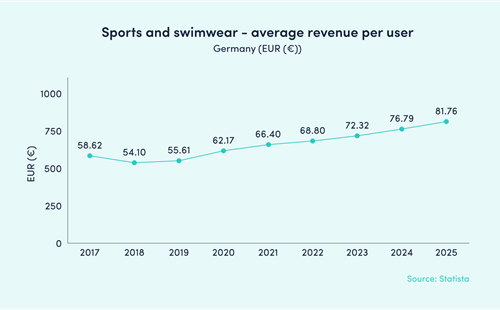 However, unlike the reach of sporting events, sports merchandising has the potential to reach much further beyond the borders of Germany as organisations court the interest of fans from overseas. Globally, the sports merchandise market is set to grow at a rate of 4.9% between 2022 and 2027 to reach a valuation of $39.8 billion. For this reason, there is huge potential to grow as the interest from sports fans from other territories increases owing to the growing exposure of sports in Germany. 
How can Loqate facilitate this growth? 
One of the main challenges in terms of keeping up with these growth predictions will be to meet and surpass customer expectations for the full experience. As a part of this, delivering a smooth and timely service will be key. However, achieving this without reliable customer data will be close to impossible. This is where Loqate's solutions will help. 
Our address capture solution ensures you get the correct address at the point of entry and this is further backed up by our address verification and cleanse solutions that standardise and enhance your data. With these solutions working in tandem, your customers will receive their deliveries on time, every time, and you'll also get more from your marketing campaigns by having a clearer picture of your customer databases.