All financial organizations must strive to Know Your Customer (KYC) in order to tailor services and marketing efforts.
The key element to personalized customer interactions is collecting and maintaining the most accurate information about the customer. Addresses play a critical role in this. An address is one of the most discerning bits of information you have on your customers and prospects. Having good, accurate, reliable addresses supports your KYC and Customer 360 initiatives and is essential for customer record matching and deduplication, householding, and even fraud detection.
The demand for superior customer experiences is growing, and the banking industry is not exempt. Calls for efficiency, clarity, and transparency are taking precedence over more physical elements like products or services. Delivering high-quality experiences means integrating tools that allow you to collect and enhance the data necessary to develop insights and map out the customer journey.
However, it is not enough for financial institutions to simply collect customer data and then use that information to make decisions. As with many industries, your insights are only as good as your data. If you do not collect and maintain high-quality, accurate data, you cannot make trustworthy, data-driven decisions.


Customer-obsessed companies that make insights-driven decisions — based on high-quality data — are growing more than 30% annually on average. 
– Forrester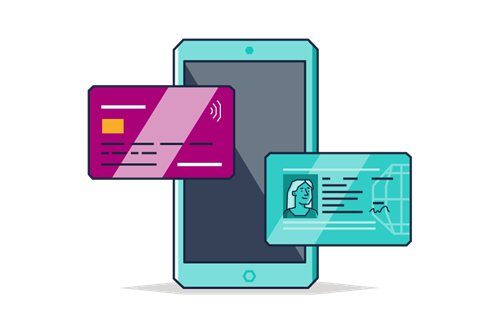 Banking industry challenges
The banking industry is evolving daily, and to stay competitive, you need solutions that help you understand, engage, and protect your customers. Data management is a vital piece of the customer satisfaction puzzle, especially when collecting correct and accurate data, such as personal names and addresses. This must remain at the heart of your business strategies and bottom line.
Between the fast accumulation of large volumes of data and data decaying by about 20-30% every year, per a recent report by IDG, maintaining high levels of data quality can be a challenging task.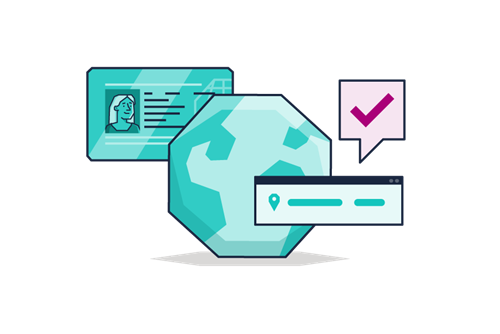 Consider all of the information required to open a new account: two forms of identification, along with personal information like date of birth, physical address, and phone number. Failure to verify and validate this information can lead to a plethora of ripple effects for your business, including the following:
Reduced fraud detection capabilities
Reduced ability to detect duplicate customer records
Inability to inform the customer of important tax, compliance, and regulatory information
Inferior "Know Your Customer" capabilities, leading to improperly targeted marketing and poor localized customer resource planning due to not properly understanding the customer location distribution
Misaligned data from various sources and databases causing system and business disruption
To mitigate risks of fraud and non-compliance and prevent disruptions to the banking customer journey, it is critical that banks reset their customer-experience priorities, focus on data management, and address verification solutions.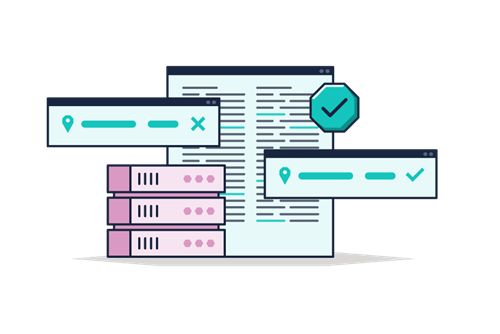 Location verification powered by Loqate
Address data plays a crucial role in how relevant experiences will be for end-users. It is the most reliable way of identifying and matching customer profiles and can enrich databases, leading to more significant insights, increased efficiency, and more revenue.
Loqate has the address verification solution for you and your customers. With global address reference data for over 249 countries and territories, integrating the address verification and geocode solutions into your existing systems, you can:
Standardize, improve, and verify your customer address records, allowing you to identify your customer base and consequently improve customer satisfaction and reduce fraudulent activities.
Qualify addresses used for targeted marketing through improved and standardized address quality, ensuring proper delivery.
Standardize and streamline address data across all systems and databases, helping in the detection and reduction of duplicate records and leading to a customer "golden record," aiding your MDM, Customer 360, and KYC initiatives.
To see the success of Loqate put into action, read how IBM partnered with Loqate to create an enhanced global address verification solution.